In response to the challenges posed by the new Standards of Practice set out for pharmacists, Vigilance Santé has introduced RxVigilance+, a highly anticipated add-on to the RxVigilance software. The software extension consists of three tools that will quickly become part of you daily arsenal:
RXIntensi-T
Morphine equivalent
Conciliation Tool

Establishing the level of intensity
For the first time ever, you can now instantly identify which patient profiles will require greater involvement, thanks to the service intensity rating. RxVigilance+ enhances each patient profile by calculating its level of complexity to help you set priorities.
Service intensity rating with RxIntensi-T
RxIntensi-T provides a service intensity rating based on patient profiles.
We have taken into consideration all the characteristics that make the process of evaluating and dispensing certain medications more complex for pharmacists. Fourteen complicating factors have been identified and relative values have been assigned based on the level of attention required to manage them.
Advantages
Objective identification of complex profiles
Planning of pharmacists' workload

Helps prioritize records with the work team
Helps with implementation of CCVD

Optimization of pharmacy workflow
Business analysis indicators
Morphine equivalent calculation
The calculation tool makes it possible to quickly obtain a non-clinical morphine equivalent for comparison and alert purposes. This monitoring and search tool was developed in response to the opioid crisis.
Conversion of doses to morphine equivalent
Takes all opioids into account
Search tool
Displayed in Perspectives

Medication profile reconciliation
The only tool that allows users to compare a patient's profile using two different dates, making it possible to monitor a patient's profile over time. The pictorial elements of the interface make the comparison process easier for the health professional.
Accelerated comparison process
Ideal for hospital discharges
Comprehensive and relevant information for each medication
Ability to add notes and print the reconciliation
The status of each drug is illustrated by a distinct icon and colour.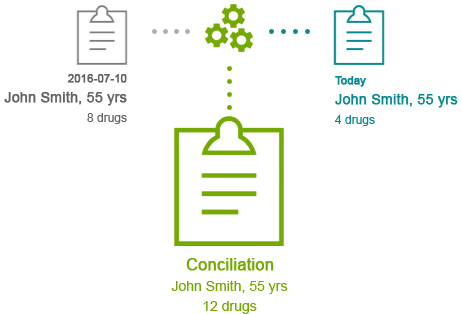 If you have any questions about the Conciliation tool, please do not hesitate to contact us.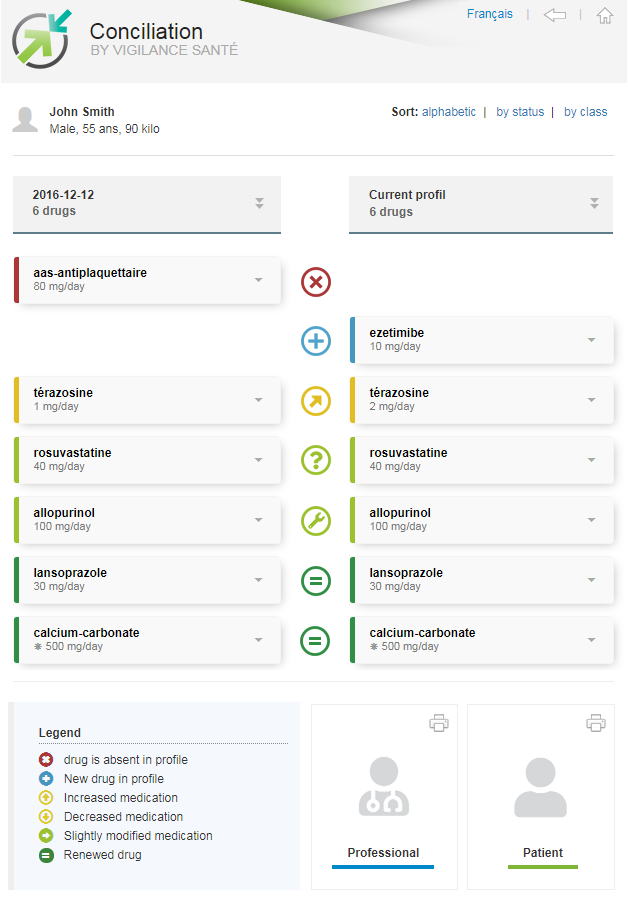 ---
Need more information?
For information about the software products we develop or the services we offer, do not hesitate to contact a member of our team!