RxVigilance
Software for health professionals
Whether you are a physician, a pharmacist, a dentist, a nurse or an optometrist, and irrespective of your practice setting, health professionals often require reliable information from credible sources to help them make informed professional decisions.
With RxVigilance, enjoy direct access to the information you need, or launch a comprehensive analysis of a patient's profile. As well, take advantage of the countless patient information sheets that are at your fingertips.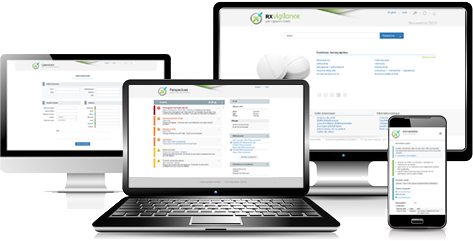 Essential modules
In addition to direct access to medications and a powerful analysis engine, RxVigilance contains all the software tools needed in every aspect of medical and pharmacy practice.
Web version
The easiest and fastest way to access RxVigilance. Manage all your subscriptions and licenses through our new online subscription platform.
Windows version
Updated monthly, available for download or on physical media, and delivered directly to your professional institution. Perfect for workstations that do not have Internet access.
RxVigilance+
An optimized version of our popular RxVigilance software suite that also includes an intensity rating associated with patient drug profiles, a medication reconciliation tool and a morphine equivalent calculator.
RxVigilance Mobile
Take RxVigilance, the ultimate reference tool for health professionals, with you wherever you go. Go to the App Store to download the latest version!
Subscribe to the app and enjoy all it has to offer, along with a year's worth of monthly updates. Once installed, the application resides on your device, and does not require an Internet connection when in use. Internet access, however, is required for updates.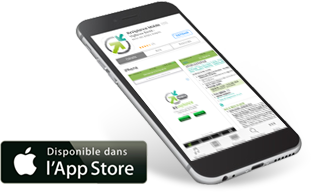 ---
Need more information?
For more information on the software products offered by Vigilance Santé, or for more on what RxVigilance can do for you, please feel free to contact us.
450-582-3917
1-844-582-3917