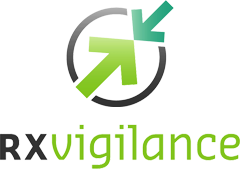 Software for health professionals
Whether you're a physician, pharmacist, dentist, nurse, respiratory therapist or an optometrist, and whatever your practice setting, you often need to access reliable complementary information to make sound professional decisions.
RxVigilance is the ideal assistant when it comes to pharmacological treatment that allows you to quickly access the information or perform a comprehensive analysis of a patient's pharmacological profile. With just a few mouse clicks, you can also access printable drug information sheets and instructions for your patients.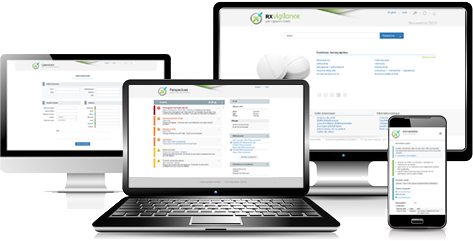 Choose the solution that is right for you
Essential Web version
Thanks to this light web version of RxVigilance, you can access all the application's essential tools, anytime, anywhere: basic profile analysis, monographs, and professional documentation.
Buy online
Complete Web version
No matter where you are, this application is the easiest way to access the full power of RxVigilance: profile analysis, monographs, dynamic tools, patient information sheets, and much more.
Buy online
Version for integration
Designed to be seamlessly integrated with pharmacy systems, EMRs or other software, this version is available as a web service or on a Windows platform for local deployment.
All the benefits of the complete version and more:
✓Direct connection to RxVigilance
✓Automatic patient profile analysis
✓Non-intrusive alert display
✓Auto-suggested dosages (SIGs)
✓Shortcuts to relevant resources
✓Pre-populated fields
✓Auxiliary labels
More information
Need more information?
For information about the software products we develop or the services we offer, do not hesitate to contact a member of our team!