Software solutions for developers
For our software developer clients, Vigilance Santé has several turnkey software solutions and drug databases that can be fully integrated.
Versatility and ease of installation are some of the key benefits associated with these products. Our technical support department is staffed by experienced technicians who are there to support you with data and module integration and installation.
Questions? Call us at 450-582-3917 or 1-844-582-3917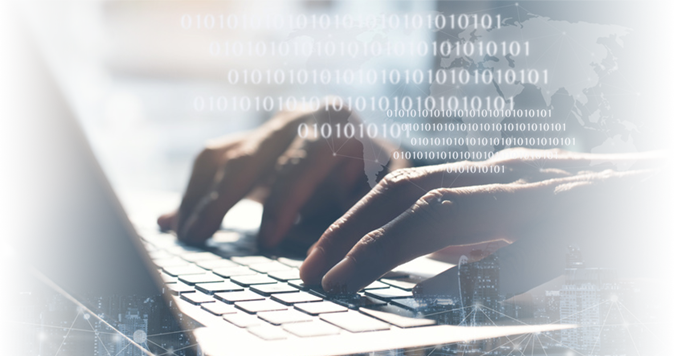 VigilanceData

databases
Several structured drug databases
Modules

Available as web services
Selection of on-demand modules in RxVigilance
General information

for patients
Medication fact sheets
Software

integration
Personalized installation available
Databases
Detailed drug information
Integrate the data you need for your project or software, be it a web portal aimed at informing the general public, prescribing software, hospital software or any other application.
Connection between the various coding systems
We maintain correlation tables between a multitude of coding systems such as ICD9, ICD10, CReX, CCDD, and many others.
More information about databases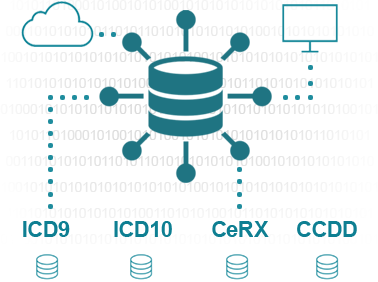 Web Services
All the software modules offered by Vigilance Santé are available as web services and do not require any installation at your end.
Some modules, such as Monographs and RxInformationSheets, can be invoked as a service and can therefore accept certain parameters such as information sheet or product monograph numbers.
Calculation tools
Calendars
Professional Documentation
Indications
Interactions
Monographs
Perspectives
RxInformationSheets
InfoPatient
Drug information
The Vigilance Santé databases are rich in content and contain all the information you need to develop an application, pharmacy software or a website for the general public.
Information relating to each medication includes the generic name, minimum and maximum price, as well as photos of the product and related auxiliary labels.
Information sheets
There are more than 1500 patient handouts available, including medication information sheets in JSON format available in 4 languages, travel-related information sheets and information sheets on various medical conditions.
Screenshot of the demo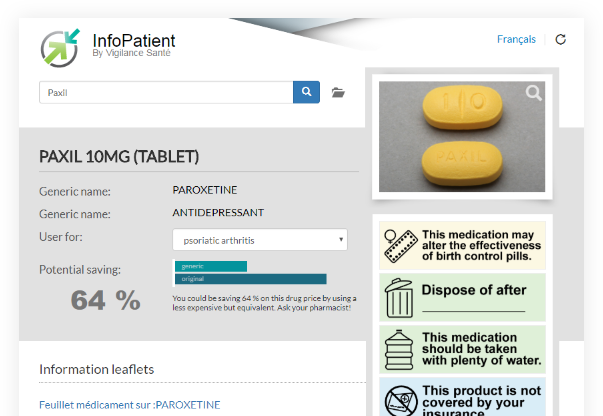 Software integration
Vigilance Santé provides software products and database content built on robust, leading-edge technologies. As a result, they integrate seamlessly with most software, including:
Electronic Medical Record (EMR)
Prescriber
Pharmacy software
Applications and websites aimed at the general public
Insurance companies
Any other medication management software
Simplified software integration

Up-to-date information

Support and technical documentation
Need more information?
For information about the software products we develop or the services we offer, do not hesitate to contact a member of our team!