Analysis engine
Our analysis engine performs 18 validations (allergies, drug-drug interactions, cumulative toxicity, etc.), generating alerts that are presented at three levels of severity. Information in the patient's profile can be relayed via partner software or manually entered into the Profil Editor.

Level 1
Level 2

Level 3

Perspectives
Get a quick overview of the patient's profile and medication-related alerts, if applicable. Perspectives provides you with all the information you need to quickly and effectively exercise your professional judgement.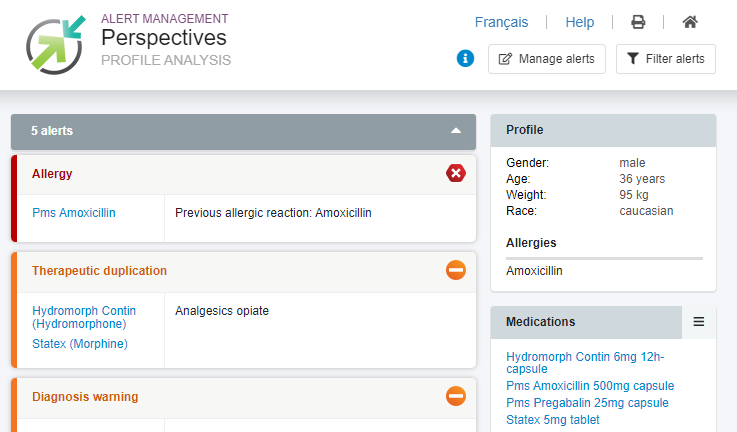 A powerful analysis tool for health professionals
A simple alert system founded on the appropriate level of clinical intervention needed to effectively manage problems.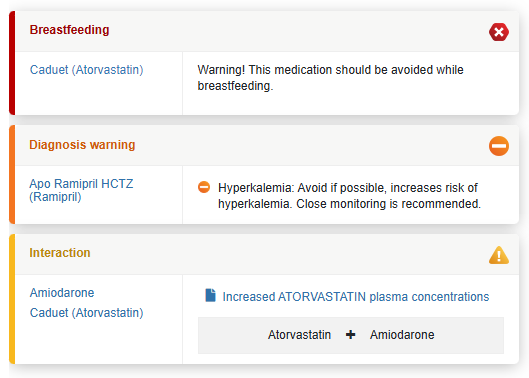 Easy-to-consult alert cards
The new layout generated by Perspectives provides users with a quick overview of the patient profile and medication-related alerts.
Targeted medication alerts
The Perspectives module makes it possible to target certain problematic medications or medications for which the health professional wants information.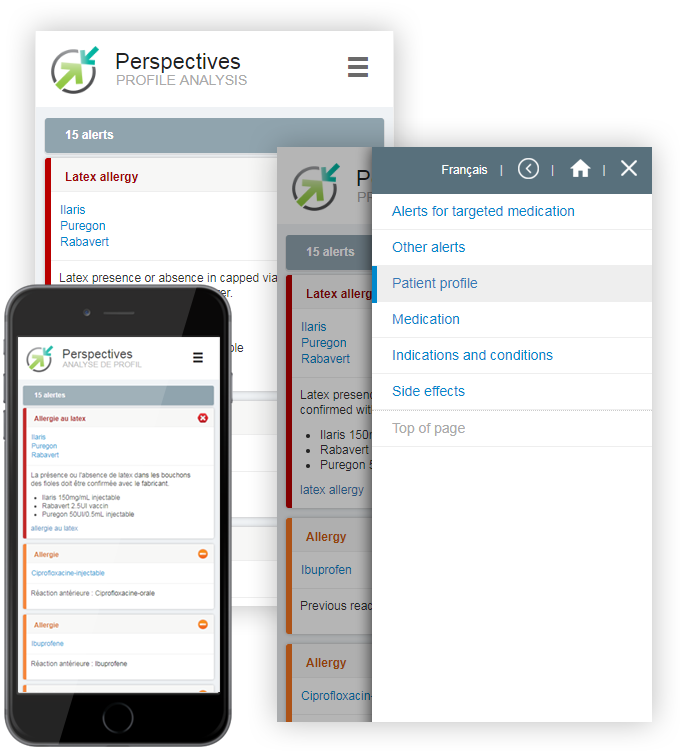 Fully mobile
Perspectives is fully compatible with all mobile devices. Enjoy the same features and content, on your mobile device.
A navigation menu containing the main sections of Perspectives facilitates navigation in the mobile version of the application.
Bilingual
Perspectives is available in French and English. Use the language icon to seamlessly switch from one language to another.
Mobile

Printable

Bilingual
Need more information?
For more information on the software products offered by Vigilance Santé, or for more on what RxVigilance can do for you, please feel free to contact us.