Dressing Guide
Dynamic tool used to search for a specific product in order to take a closer look at its characteristics, and for a quick and easy comparison of two different dressings.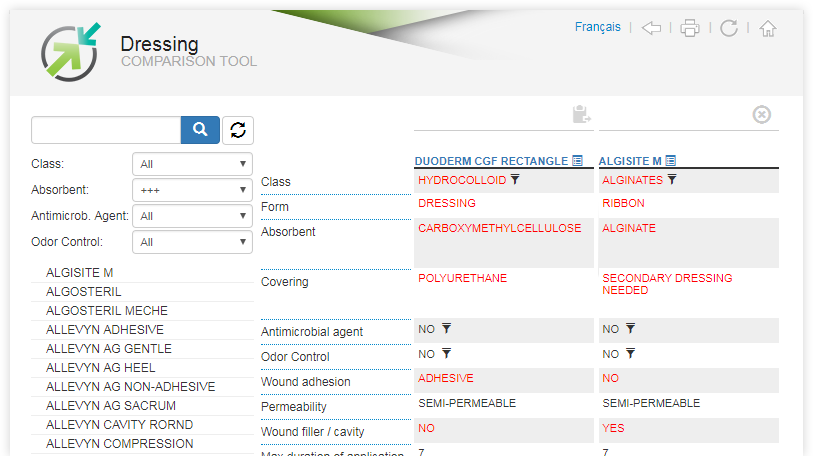 Product comparison tool
This tool is used to find a dressing alternative with a side-by-side comparison of two products and comparing the characteristics of each one, highlighting their differences in red.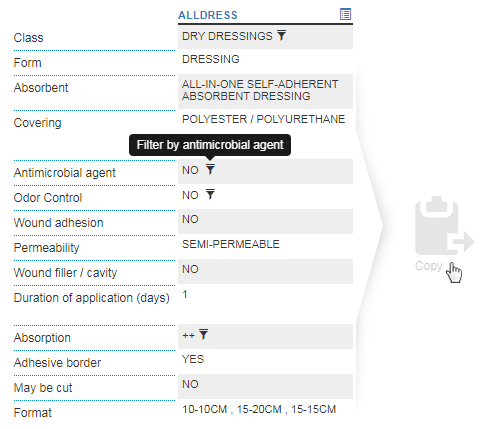 Overview
Every last characteristic is clearly displayed to facilitate product comparison. A link to each of the dressing monographs is also available.
Filter results
Apply filters to see nothing more than the products that meet the characteristics selected by the user.
Compare
With just one click, enjoy access to an exhaustive chart of all the bandages and their characteristics for an easy comparison.
---
Need more information?
For information about the software products we develop or the services we offer, do not hesitate to contact a member of our team!