Dressings
A practical reference tool
Quickly access information about a dressing's characteristics and easily identify comparable dressings belonging to the same classes.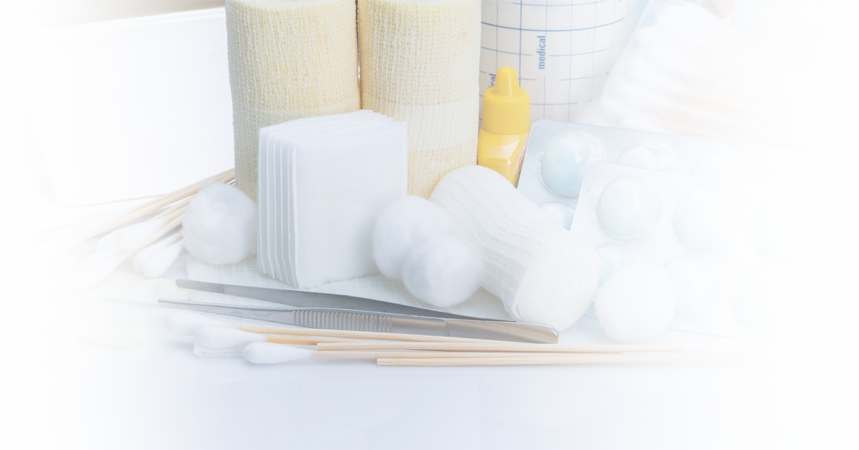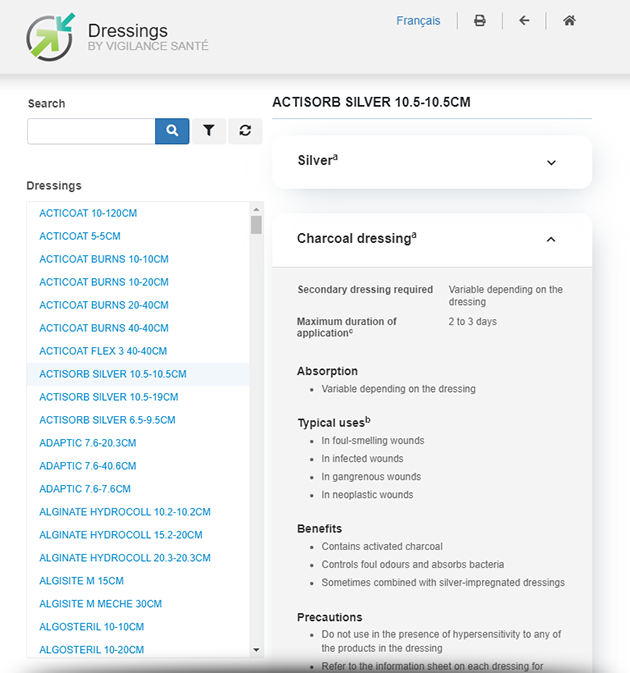 We all know that your practice goes beyond medication!
RxVigilance includes a unique tool so that dressings are no longer a pain.
User-friendly search
Quickly find the product you need with a search by dressing name or class.
Detailed information
Identify at a glance the dressing classes to which each product belongs and get useful information on each of them.
Need to apply a secondary dressing
Maximum duration of application
Level of absorption
Typical uses
Benefits and precautions
Need to find a similar product?
View a list of comparable dressings by applying class filters.
At your fingertips
Specially designed to be consulted on any device, the Dressings tool accompanies you in all your usage settings.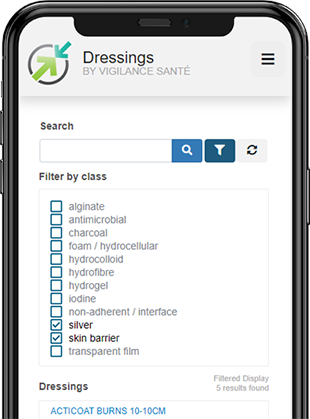 Included in RxVigilance!
This tool is part of RxVigilance. Subscribe to it today on our online store!
---
Need more information?
For information about the software products we develop or the services we offer, do not hesitate to contact a member of our team!