Conciliation
Medication reconciliation
To meet the challenges posed by the standards of practice of frontline health care professionals, Vigilance Santé has developed Conciliation. This tool is a perfect add-on to RxVigilance that facilitates your medication reconciliation.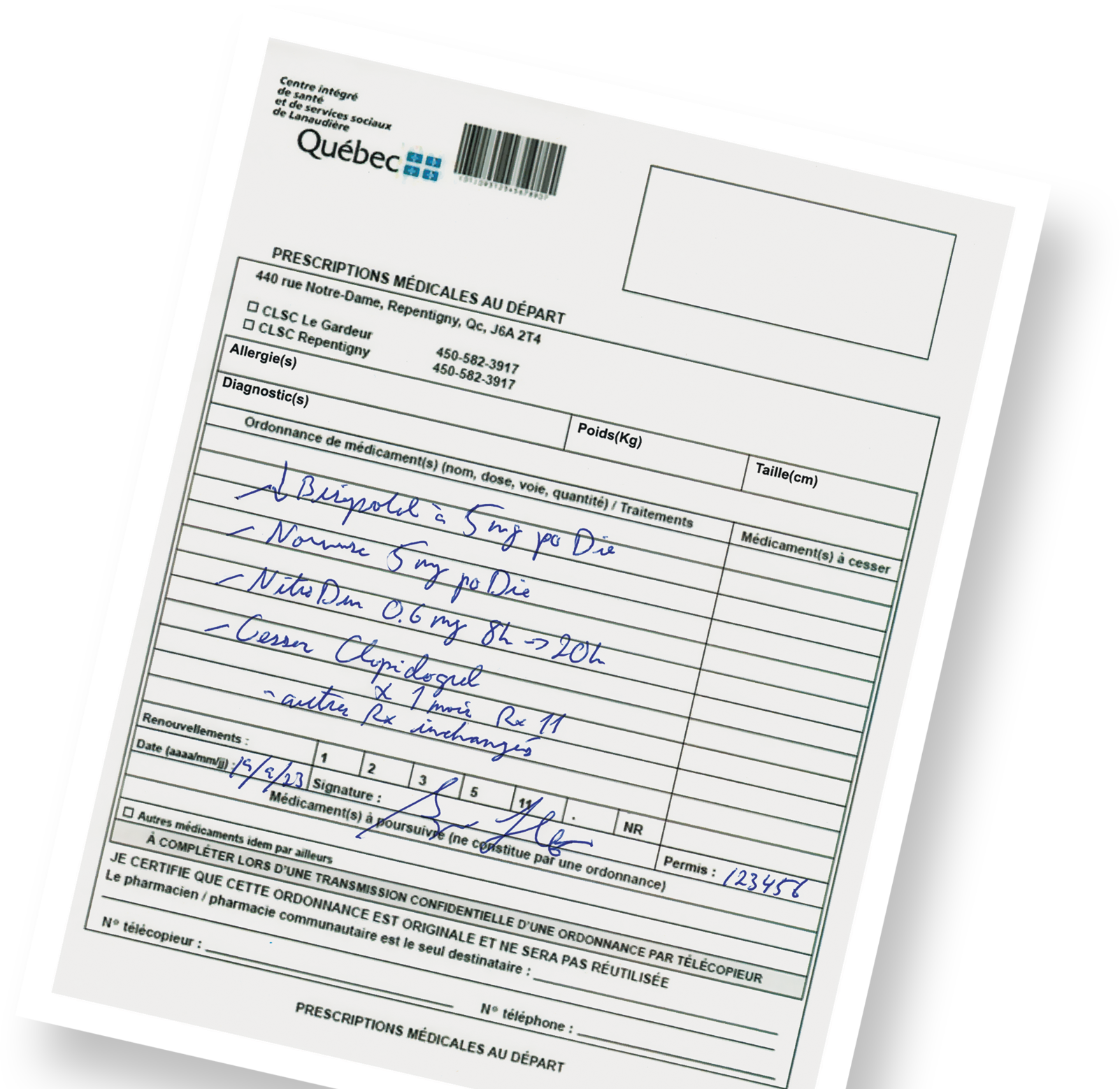 Use Conciliation to compare two pharmacological profiles on different dates or from separate sources (e.g., local profile and provincial DIS profile). Easily identify medications that have been added, modified, or stopped thanks to the simple graphic presentation and icons.
Quick and easy comparison
One medication per line
Notes field and printable format
The ideal tool to manage hospital discharges
Patient profile
2021-09-10
8 medications

Patient profile
Today
7 medications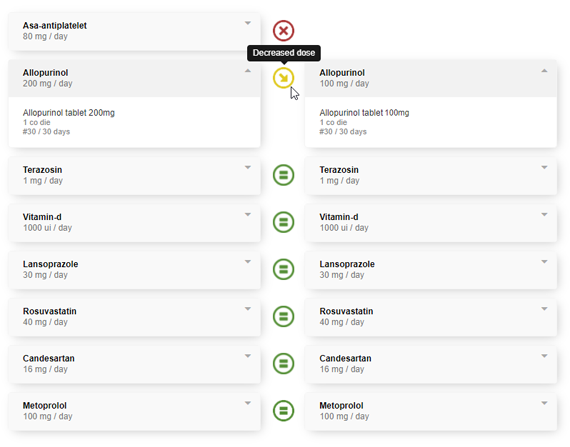 Details about the change
Prescription details


Comparison result icon
An icon for each result
Conciliation displays on each line, between the original prescription and the new one, an icon matching the result of the comparison. These icons help you quickly identify medications that require further analysis.
Medication removed from profile
New medication added to profile
Same medication with same dose
Same medication, dose impossible to compare
Increased dose
Decreased dose
Changed DIN or product
Use Conciliation in your practice
Conciliation is available as an option in the integrated version of RxVigilance. Contact your software developer for information.
Need more information?
For information about the software products we develop or the services we offer, do not hesitate to contact a member of our team!