Profile editor
Create and analyse patient profiles with the profile editor. Adjust medication and any other characteristic in the profile without having to make changes to the patient's official record.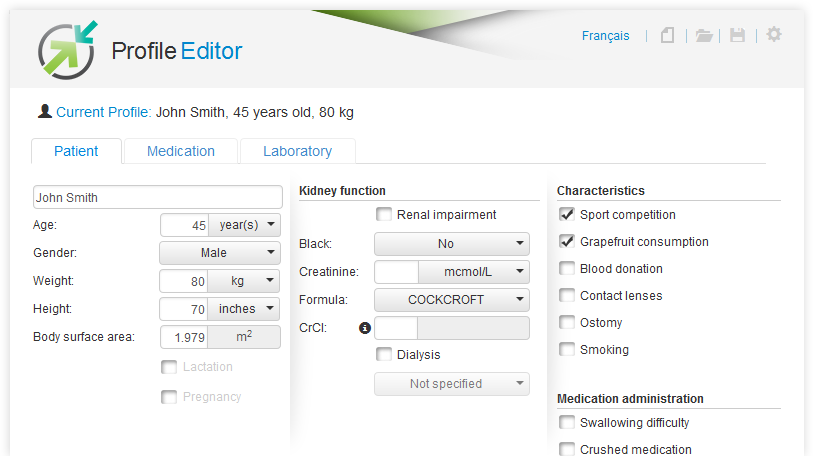 Analyzing a patient profile
Enjoy instant results by taking full advantage of the power of the RxVigilance analysis engine.
Profile Management
Users can save their profiles and reuse them later on to simulate the action of adding a drug (Windows version only).

Direct uploading
Upload a patient profile to the profile editor from your pharmacy software, EMR, or other, and be ready to launch a profile analysis when needed.
Integrated search
Effortlessly add medications and health conditions thanks to the built-in search function in the add field of the medication tab.
Automated calculations
The profile editor calculates certain data automatically, such as body surface area, based on the height and weight in the profile.
Delight in the power of Perspectives
Perspectives optimizes the display of analysis results, including alerts generated by the RxVigilance engine.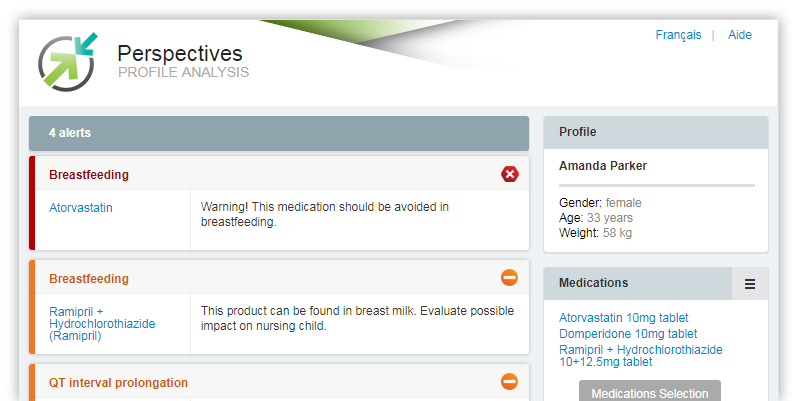 Optimize your experience
Combined with Perspectives, the profile editor is a powerful analysis tool that health professionals can count on for a quick overview of a patient profile.


Included in RxVigilance!
This tool is part of RxVigilance. Subscribe to it today on our online store!
---
Need more information?
For information about the software products we develop or the services we offer, do not hesitate to contact a member of our team!