RxPhotosID
Identify pharmaceutical drugs with access to more than 50,000 photographs in the RxPhotosID module. When available, past physical characteristics of medications are also provided.
Buy online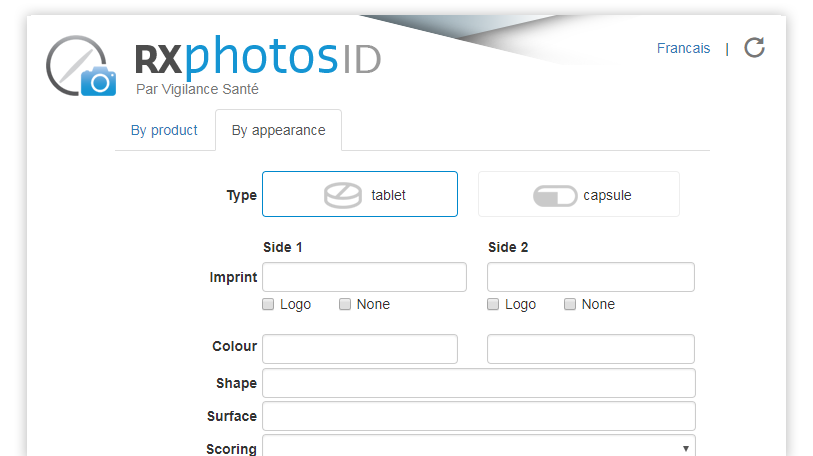 Medication Identification
RxPhotosID is the tool of choice for any professional wishing to identify drugs by shape, colour or any other physical characteristic.
Search by appearance
Searching for a drug based on its appearance enables users to quickly enter any relevant information using pre-set characteristics (shape, colour, etc.).
High resolution photos
To make sure that every last detail is visible, the images in Vigilance Santé's modules and services are high resolution.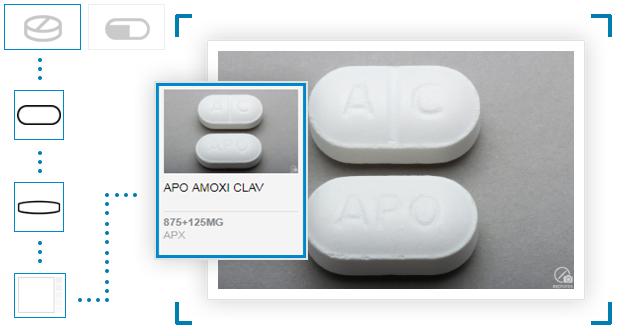 Compatible with mobile devices
The RxPhotosID module is optimized for mobile devices of all sizes. Enjoy the same features on your phone or tablet, regardless of where you are.
Same ease of use
With high resolution photos, users can identify medications with ease, even when results are displayed on smaller phone screens.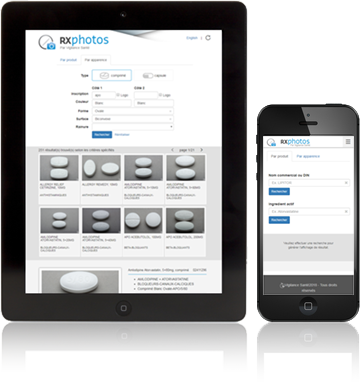 Need more information?
For information about the software products we develop or the services we offer, do not hesitate to contact a member of our team!