Drug photos
Services and modules that use photographs of drugs to quickly and easily identify medications by visual appearance.

50K photos
RxPhotos hosts more than 50,000 images of pharmaceutical products across three modules and services.
Info and photos
RxPhotos is a turnkey service that provides access to photos of medications and related information.
Mobile
The RxPhotos modules are fully compatible with all mobile smart devices.
Search
Search through the photo database for medication based on its visual appearance.
Simplify your work with photos
Enjoy quick access to photos and physical descriptions of prescription drugs thanks to Vigilance Santé's pill identification modules and services.
RxPhotosProfile Module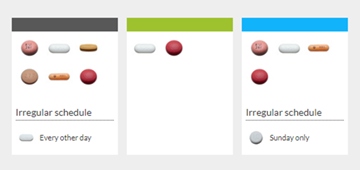 Checking pill dispensers has never been easier or faster thanks to RxPhotosProfile. In just a few clicks, access photos of pills, dosing schedules and medications excluded from the pill dispenser.
More information
RxPhotosID Module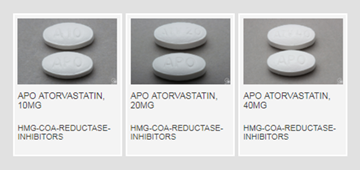 The RxPhotoID module is the ultimate search and pill identification tool. Need to identify a tablet? No problem. With RxPhotoID, you can search for a medication based on its appearance or by product.
More information
RxPhotos Database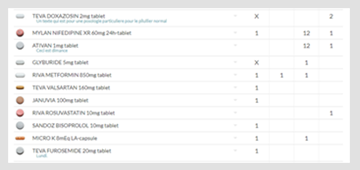 This is where you will find all the information you could ever want on the physical characteristics of most medications, including photos, descriptions, past physical characteristics, packaging, blister packs, and bottles.
More information
Personalized photo-taking service
Do you have special requirements?
We have a team of photographers who can address all your needs when it comes to photographing your pharmaceutical products. We have all the equipment and experience needed to take high quality, high resolution photos of medication. Our personalized service will provide you with images that are sure to meet your requirements and expectations.
Contribute to RxPhotos
How would you like to use the Rx Vigilance Mobile app for free for a full year?
Invite us to your pharmacy for a photo session to take pictures of your pharmaceutical products, and we will give you a promotional code that will allow you to download and use our Rx Vigilance Mobile app (on iPhone, iPad or iPod) for a full year.
To contribute images to our database, or for more information, please contact us!
Need more information?
For more information on the software products offered by Vigilance Santé, or for more on what RxVigilance can do for you, please feel free to contact us.