Efficient Clinical Interventions
This tool is with you step-by-step as you provide and document clinical acts, including prescribing for minor ailments. It seamlessly integrates with your pharmacy management system so that you can save time and focus on providing quality pharmaceutical services.
Check availability
An indispensable asset to your practice
Decision support

is provided through a dynamic form that adapts as you make selections

Assistance in complying with the regulatory framework

in particular through the summary of legal obligations pertaining to the service

Creation of required documents

intended for health professionals and their patients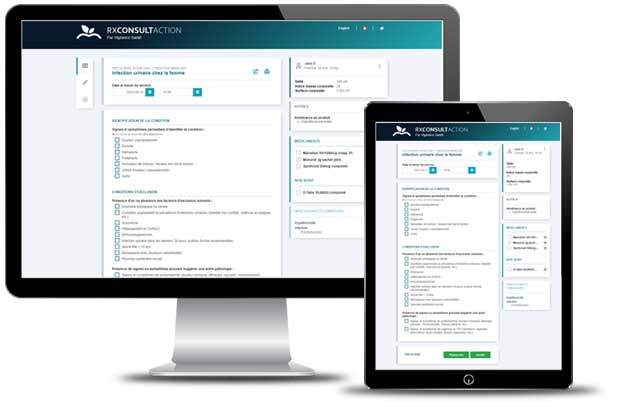 This is

Available now
In Quebec: covering over 50 professional activities
In Ontario: covering the full range of minor ailments
In British Columbia: covering the full range of minor ailments and contraception
Other provinces to be announced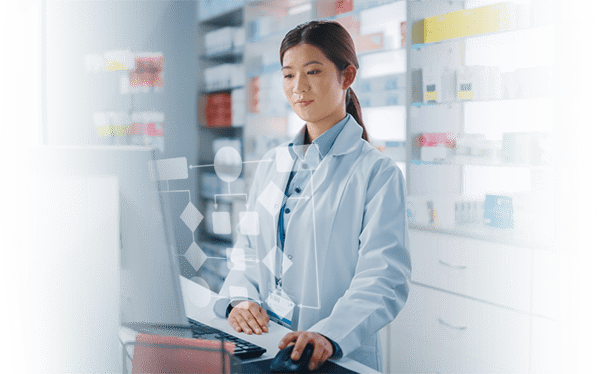 Integration in your work chain our distinctive value!

RxConsultAction equals decision support in an uninterrupted workflow.
Without having to login on another platform, relevant information from the patient record is automatically taken into account by RxConsultAction to avoid any form of double entry. The information and documents relative to your clinical interventions are then returned to your pharmacy software, which remains your central point of access to your patient data.
Expect to save time and reduce the risk of errors!
A user-friendly and feature-rich platform
Patient information displayed at all times

Quick links to relevant clinical documentation

Single-click suggested prescriptions
Provincial drug coverage information

Follow-up reminders linked to your pharmacy agenda

Possible referrals to other health professionals
A Proven Track Record
5 pharmacy systems
have already integrated RxConsultAction or are in the process of doing so
1,200+ community pharmacies
already rely on this tool
240,000+ clinical acts
are performed per month thanks to this software
200+ clinical acts
per pharmacy are performed on average per month with this tool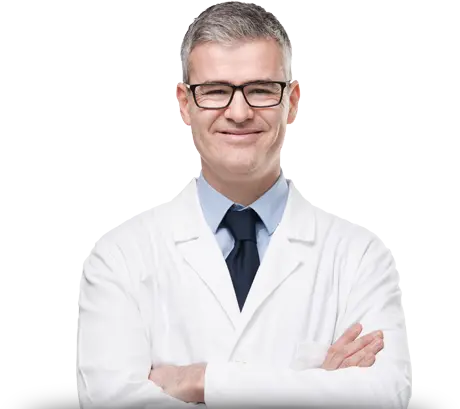 Looking forward to using RxConsultAction?
You may already have access to it!
Indeed, RxConsultAction is already integrated in several pharmacy management software.
Need more information?
For information about the software products we develop or the services we offer, do not hesitate to contact a member of our team!