Pediatric dosages
Simplify the task of having to calculate doses based on indication, age, and weight with the pediatric dosages module.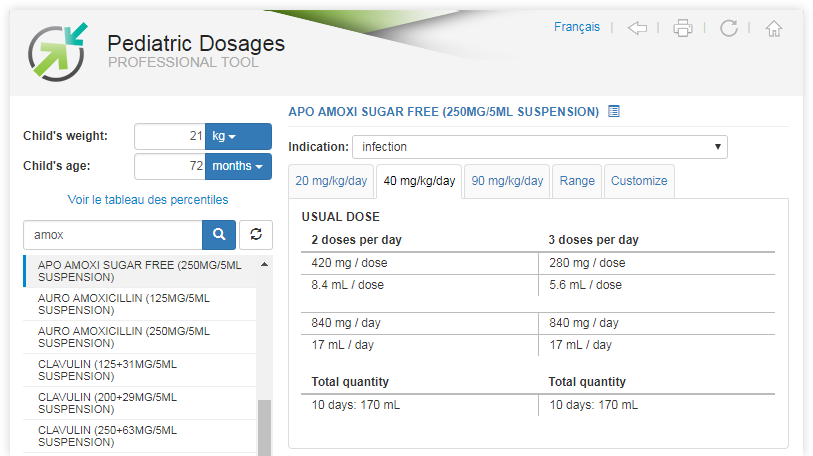 Pediatric prescriptions made easy
This module provides weight-based dosing for commonly used pediatric medications. Users can also obtain quantities required for complete treatment based on a selected dose.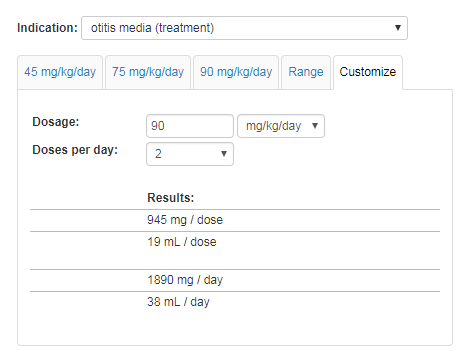 Indication-based dosing
The module breaks down the total amounts required based on the indication and number of daily doses.
Customization
Dosing for the most common indications is displayed in the tabs. The dose and number of daily administrations can be customized thanks to the built-in pediatric dosage calculator.
---
Need more information?
For more information on the software products offered by Vigilance Santé, or for more on what RxVigilance can do for you, please feel free to contact us.