Calendars
and administration schedules
The all new calendar and administration schedule creator module is popular among health professionals and their clients. Available in several formats.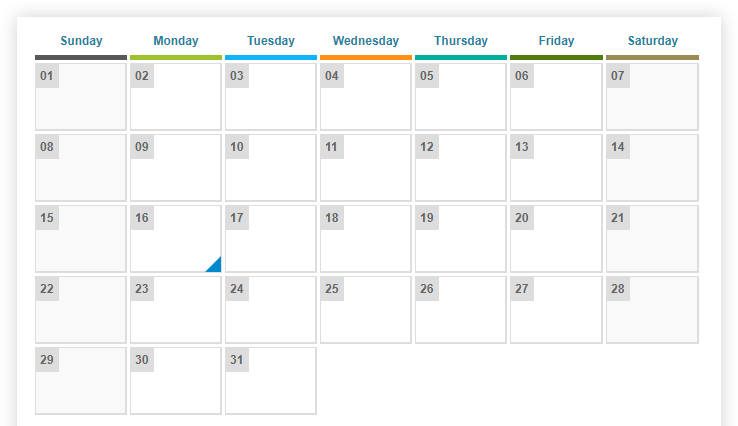 Patient information
Quickly create a medication administration schedule for your patients with RxVigilance's new calendars and administration schedules.

Ophthalmic calendar
This dosing schedule, specifically designed for the administration of ophthalmic products, is part of the all new calendars and administration schedules creator that has become so popular among health professionals. This dosing schedule ensures better management of dosing intervals, frequency of dosing, and timing of administration.
---
Administration schedules
Among the administration schedules available, the taper schedule greatly simplifies the work of health professionals seeking to provide patients with a schedule that is simple and straightforward.
Weekly
Manual
Gradual decrease
Sequential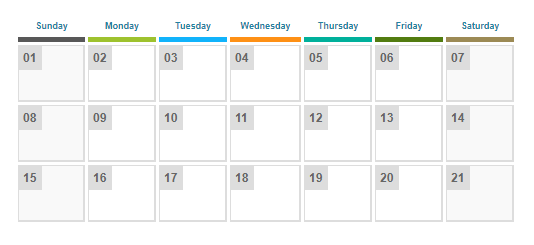 ---

Dosett cards
Designed mainly for Dosett-type pill dispensers, Dosett cards have several useful features, including an option to add notes and sort products.
---
Daily calendar
This 24-hour daily planner can be used to quickly create medication administration schedules for patients. The order in which products should be taken is easy to customize to reflect what is recommended by the health professional.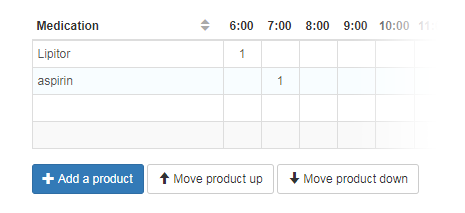 Included in RxVigilance!
This tool is part of RxVigilance. Subscribe to it today on our online store!
---
Need more information?
For information about the software products we develop or the services we offer, do not hesitate to contact a member of our team!