Tools for nurses
RxVigilance gives you on-demand access to critical professional information. Your time is valuable, so being able to quickly access information is important. What's more, there are countless information sheets in RxVigilance ready to be handed out to your patients.
Drug class, side effects and monitoring required with certain medications
Professional documentation
Calculation tools such as converting doses into volume and infusion rates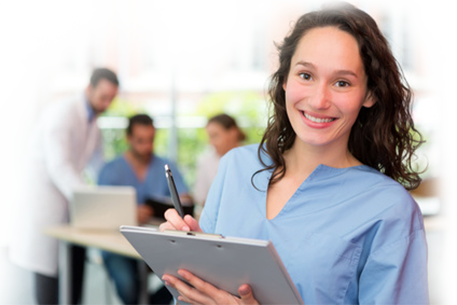 Dressings
Search for and compare dressings
Calculation tools
Quick access to a professional calculation module
Fully mobile
RxVigilance Mobile for nurses on-the-go
Drugs
Application to verify drug coverage across Canada

RxVigilance for nurses
RxVigilance is a must-have decision support tool for health professionals. It is the gateway to a wide range of work tools and a wealth of information for professionals and patients.
Includes an antibiotic therapy and pediatric dosing guide.
Presents therapeutic indications in each monograph.
Provides access to a list of relevant medications based on a diagnosis.
Enables users to analyze a patient's pharmacological profile before issuing a prescription.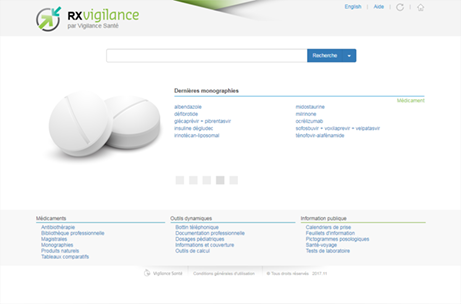 Among the modules available in RxVigilance
Information and coverage
Detailed information on drug products available across Canada, and coverage by province.
Reasons and criteria for claims
Find everything you need on prescription drug coverage, as well as claim forms, including reasons and criteria, all in one place.
Rapid visual identification
Coverage by province
Reasons and criteria for claim
Editable forms
A variety of claim forms are available based on claim criteria and reasons.
Module Details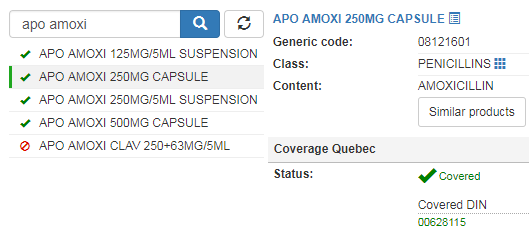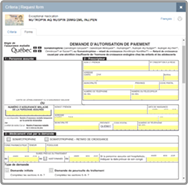 editable and printable
Calculation tools
From simple calculations to more complex pharmacokinetic calculations, more than twenty calculations, used on a day-to-day basis, along with their index, are available in RxVigilance.
Infusion rate
Fluid replacement
Dosage conversions
CHADS-VASc
Aminoglycosides
More information on calculation tools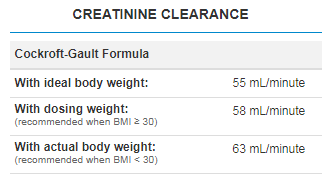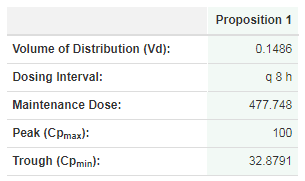 Pediatric dosages
Simplify the task of having to calculate doses based on indication, age, and weight with the pediatric dosages module.
This module provides weight-based dosing for commonly used pediatric medications. Users can also obtain quantities required for complete treatment based on a selected dose.
More information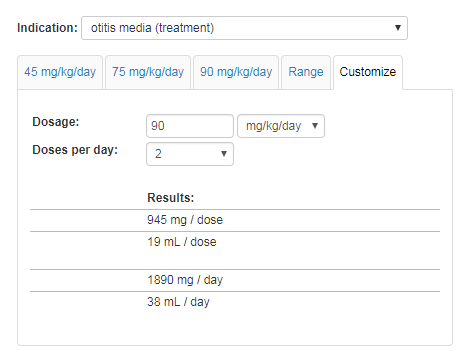 ---
Monographs
Detailed drug information
There are more than 1500 product monographs available in RxVigilance. Each one is available across all digital platforms, and provides all the information health professionals require as part of their everyday practice.
Notice and warning
Side effects
Indications and dosages
Precautions
Pharmacokinetics
Cross-allergies
Interactions
References
Mobile

Printable

Bilingual
More information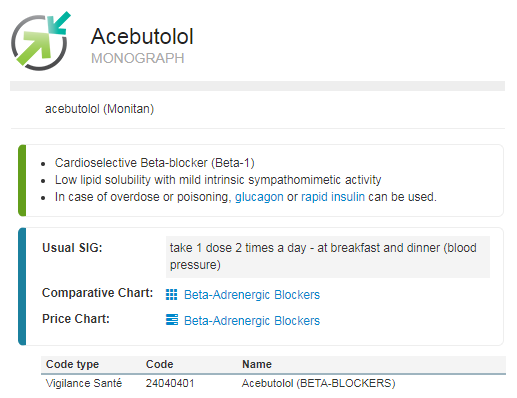 Dressings
A practical reference tool
Quickly access information about a dressing's characteristics and easily identify comparable dressings belonging to the same classes.
More information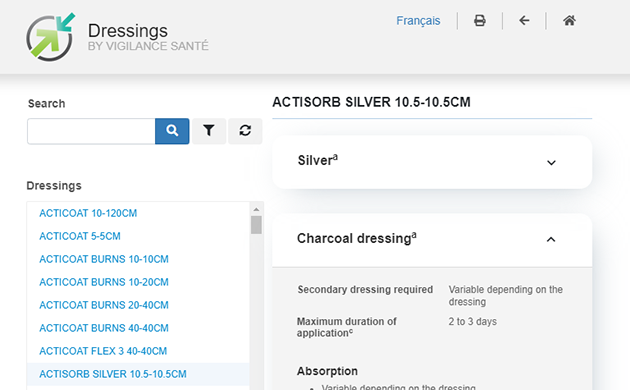 Patient handouts
For nurses, RxVigilance represents are treasure trove of patient information sheets. The RxInformationSheets module enables users to make changes to the information in the medication information sheets and dosing schedules. Our auxiliary information sheets include useful illustrations for patients.
Disease fact sheets
Drug information sheets
Auxiliary sheets
Travel-related information
…and many more
More info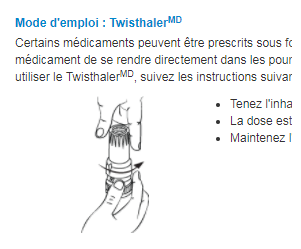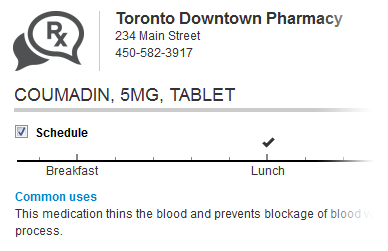 ---
Need more information?
For information about the software products we develop or the services we offer, do not hesitate to contact a member of our team!