Working at Vigilance Santé
Being an employee of Vigilance Santé means being part of a large, close-knit team with a strong culture of collaboration. You can take great pride and satisfaction in knowing that you're helping to develop drug software and applications that empower front-line health care professionals across Canada. Join us!
Company decisions that prioritize work-life balance
Vigilance Santé believes in the importance of both personal and professional growth. That's why our company decisions aim to give you the flexibility you need to strike a happy balance.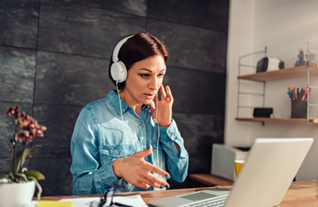 Agile management that supports job satisfaction
We've adopted a management structure that ensures our employees are heard and respected and can meet with managers routinely for constructive feedback. This structure was also designed to encourage professional development.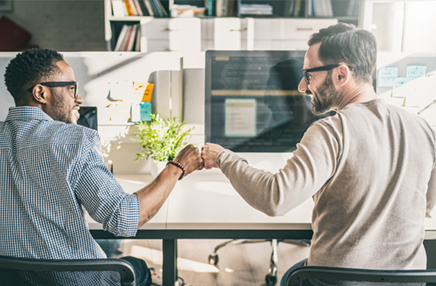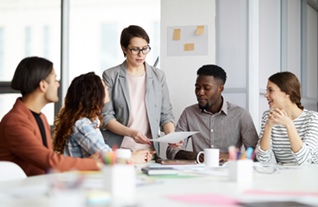 Work organization that fosters collaboration and shared success
At Vigilance Santé, your opinions and ideas are always welcome! Our work organization aims to promote collaboration across all departments, including management. This way, we celebrate our wins as a team.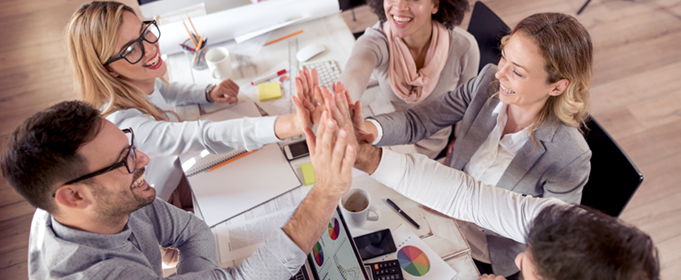 Employee benefits at Vigilance Santé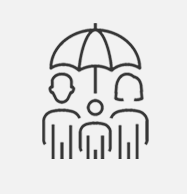 Advantageous working conditions
Permanent positions, flexible hours, remote work options, a pension plan, and comprehensive group insurance are among the many benefits we offer our employees.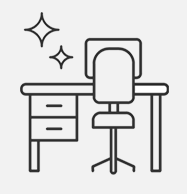 A welcoming and comfortable workplace
Whether you prefer to work standing or sitting, on a desk chair or an exercise ball, we've got you covered! At home or at the office, you'll have the tools you need.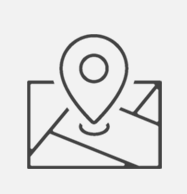 A friendly and easily accessible neighbourhood
Enjoy a traffic-free commute! You'll love our quaint suburban neighbourhood with its large waterfront park and local restaurants and services.
Would you like to make a career with us?
Several positions are currently available in different departments. Ready for a new challenge? Take a look!